---

Home | What is Chronicles of Illusion? | Universes | Characters | Locations | Chapters | Music | Posters and Wallpapers | Trailers
---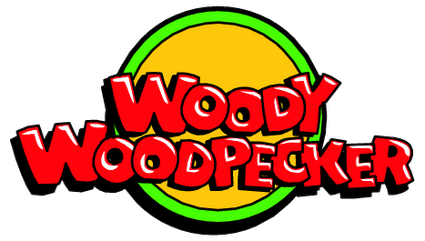 Woody Woodpecker is an American cartoon media series that centers on the titular character: An anthropomorphic, red-headed woodpecker named Woody.
Woody Woodpecker was created in 1940 by Lantz and storyboard artist Ben "Bugs" Hardaway, who had previously laid the groundwork for two other screwball characters, Bugs Bunny and Daffy Duck, at the Warner Bros. cartoon studio in the late 1930s. Woody's character and design would evolve over the years, from an insane bird with an unusually garish design to a more refined looking and acting character in the vein of the later Chuck Jones version of Bugs Bunny. Woody was originally voiced by prolific voice actor Mel Blanc, who was succeeded by Ben Hardaway and later by Grace Stafford, wife of Walter Lantz.
Lantz produced theatrical cartoons longer than most of his contemporaries, and Woody Woodpecker remained a staple of Universal's release schedule until 1972, when Lantz finally closed down his studio. The character has been revived since then only for special productions and occasions, save for a new Saturday morning cartoon television series, a live-action feature film and an animated web series.
Woody Woodpecker cartoons were first broadcast on television in 1957 under the title The Woody Woodpecker Show, which featured Lantz cartoons bookended by new footage of Woody and live-action footage of Lantz.
In Chronicles of Illusion
Characters
---
Community content is available under
CC-BY-SA
unless otherwise noted.