---

Home | What is Chronicles of Illusion? | Universes | Characters | Locations | Chapters | Music | Posters and Wallpapers | Trailers
---
Previous chapter: "Molly Ketty and "Sweets""
---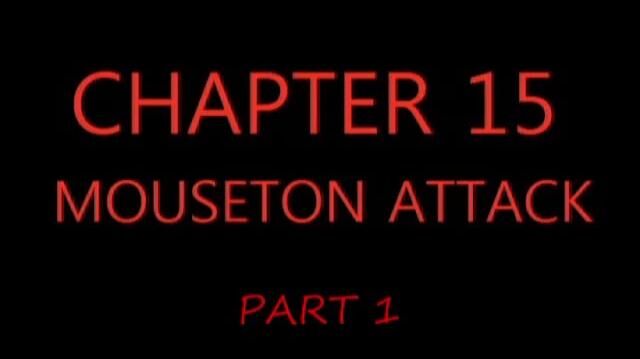 "Chapter 15: Mouseton Attack, Part 1"
The Ultimate Alliance of Villainy launch an attack on Mickey's hometown of Mouseton.
Release
Dailymotion: May 15, 2015
Characters
Main characters
Secondary and minor characters
Screenshots
For more screenshots, click here.
Music
Trivia
This is the only episode to use the first version of the third intro sequence.
This is the first chapter to be split into multiple parts.
The episode marks the first new appearance of Bowser and Dr. Eggman since "Chapter 8: The Wrath of Zim".
Fluttershy appears in the opening Molly Ketty Productions logo, in a parody of the original TriStar Pictures logo.
Felix, Popeye, Ruby, Sonic and Twilight Sparkle appear in the disclaimer message screen.
---