---

Home | What is Chronicles of Illusion? | Universes | Characters | Locations | Chapters | Music | Posters and Wallpapers | Trailers
---
Previous chapter: "The Illusion Battle Royal"
Next chapter: "Mouseton Attack"
---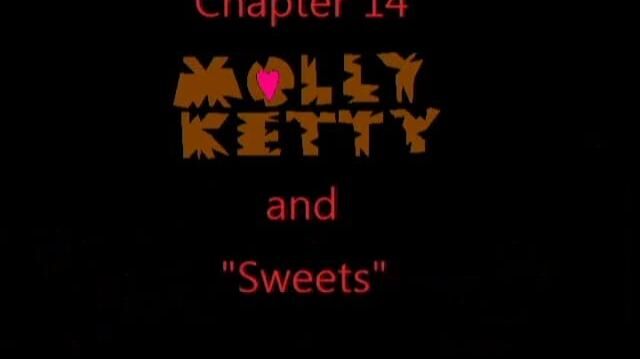 "Chapter 14: Molly Ketty and "Sweets""
Molly Ketty, and her new friend, "Sweets", explore Mickey's hometown of Mouseton. Meanwhile, Donald Duck and Goofy are searching for Mickey and Minnie, and Zim arrives to gather information on the weaknesses of Mickey's world.
Release
YouTube: February 3, 2015
Dailymotion: February 6, 2015
Characters
Main characters
Secondary and minor characters
Screenshots
For more screenshots, click here.
Music
"The Wharf" - Mickey Mania: The Timeless Adventures of Mickey Mouse
Trivia
This is the first episode to be released in 2015.
The episode marks the first new appearance of "Sweets", Donald Duck, Goofy and Molly Ketty since "Chapter 4: The Mysterious Cat Girl".
In the flashback with Molly Ketty and Cheiva, there's a Honeymooners reference in the dialog.
The episode is dedicated to the memory of voice actress, Christine Cavanaugh (the voice of Chuckie Finster in Rugrats, Oblina in Aaahh!!! Real Monsters, and Dexter in Dexter's Laboratory), who died on December 22, 2014.
Errors
Daisy Duck, Freakazoid and Cheiva, who were all voiced by MollyKetty, are miscredited in the credits.
---